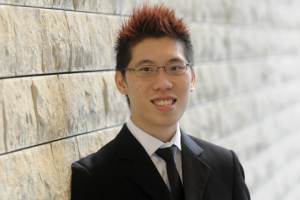 Mark Cheng Jin Quan, 32, a co-founder of a startup nonprofit called Avelife Foundation, arrived at Suvarnabhumi Airport in Bangkok with another Singaporean, Lee Wei Kim, 31, on Jan. 9 and boarded a taxi.
Lee asked to stop at a petrol station about an hour southeast of the capital in Chachoengsao province, where they were said to be ambushed by a group of masked men and hustled into a black Ford Ranger. Cheng was then blindfolded and hooded before he was drugged.
A black hood was used to cover Cheng's head before he was driven to Kabin Buri, a district in Prachin Buri, which is about 135km east of Bangkok, reported ST.
Cheng, 32, was beaten and forced to ransom himself via bitcoin. According to Lianhe Wanbao, Cheng was subjected to electric torture, doused in ice water, and kicked and punched. His captors demanded US$1 million worth of bitcoins.
Cheng eventually only hand over about 1.4 million baht (S$62,456) worth of bitcoins to his captors. However, Lianhe Wanbao reported that his captors demanded more and intended to shoot him. At one point, Cheng believed that his captors planned to bury him alive. Blindfolded, he heard them using tools to dig what he guessed was in a forested area.
"I could even smell the soil. I knew they were going to bury me alive," he told the Chinese daily.
Cheng was taken west the next day and ultimately dropped off in Nakhon Nayok province. There, he managed to escape and hitched a ride to a nearby police station and lodged a report on Jan. 10.
Thai police launched a manhunt for Lee and arrested him Sunday at a Bangkok hotel. They said they managed to recover THB1.2 million from him.
He was charged with robbery, illegal detention, assault and illegal firearms possession. The police said he confessed to all counts.
Thai news outlet Thairath said the vehicle used in the kidnapping was registered to Chano, a 24-year-old actor who appeared in several soap operas some years ago.