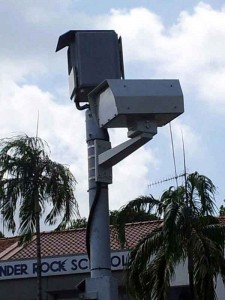 Recently, LTA has has install a new camera along Upper Thomson Towards Lornie Road. People says that it is a traffic Light camera that comes with a speed camera build in. It is unconfirmed but we believe it should be both.
This type of camera has been widely use in overseas and so I believe Singapore will not lose out to these new gadgets.
So, drive carefully and safely, or you can say cheese to the camera for one of the few most expensive photos to be taken.
Do share this page to more readers!