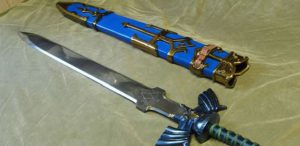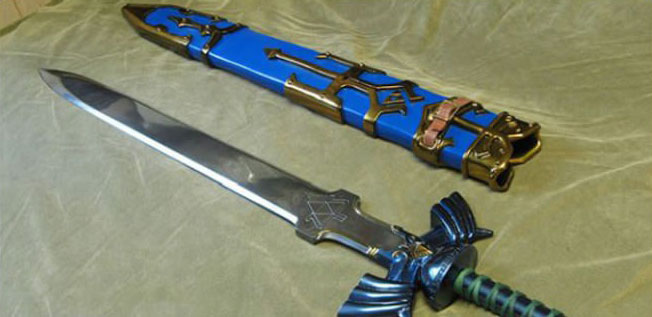 This happen in Texas, USA. A man is hospitalised in serious condition after he was stabbed by a replica sword fashioned after the Zelda video game.
Eugene Thompson tells police he got into an argument with his girlfriend who then called her ex-husband for help. Thompson says he pulls out his replica master sword from "the Legend of Zelda" video game for defend himself.
Thompson said he pulled out the sword and stood in the doorway as the girlfriend's ex-husband come down the hall, all these time, Thompson was shouting, "Go away, you don't live here"
The ex-husband suffered stab wounds to the chest and leg but not before he allegedly hit Thompson over the head with a flower pot.
The ex was taken to the hospital in serious condition. Thompson was treated for a head gash
We wonder, if that pot was the same pot from Zelda the video game too? haha