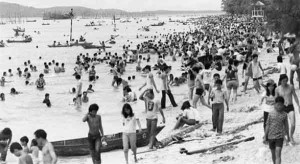 Yes, we wish life were back in the 90s, maybe not 70s or 80s, but 90s are nice. What do you think? And for the survey, will you choose to be born in Singapore again? Think about it.
Many Singaporeans wish life now was like that in the 70s, 80s and early 90s.
Yesterday (Mar 4), we wrote about a recent survey done in Korea where almost 60 per cent of Koreans said that they would not want to be reborn in Korea again as they longed for more free time – unlikely in "one of the hardest working societies in the world".
So we asked Singaporeans to take the survey, Would You Want To Be Born Again In Singapore?
Out of the 580 people who responded, around 50 per cent said "no", 30 per cent said "yes" and the rest said "maybe".
Surprisingly, many Singaporeans wished to be born in Singapore in its early days and have life continue being that "carefree, simple and happy".
Here are the results, see if you agree.