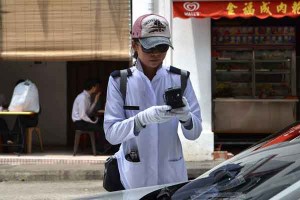 The Straits Times reported that the Housing and Development Board (HDB) has promised to step up its carpark monitoring with tighter checks, after an unsatisfactory report card from the Auditor-General's Office (AGO) on Wednesday.
The AGO's annual report found that both statutory boards had been lax in monitoring their parking wardens. Some of these wardens, who were hired under contracts, failed to check all vehicles, others did not turn up for duty at all.
88 surprise checks conducted by the AGO found five instances where patrolling officers were not present at their patrol sites, despite indicating that they were. It also found 26 instances where wardens did not inspect all vehicles in the carparks, although they were required to do so.
An HDB spokesman said it will be conducting more checks on wardens to ensure compliance. It will also introduce e-parking systems at "more carparks where it is technically feasible to do so". URA will do the same for all of its 200 off-street carparks where feasible.
E-parking systems have already been implemented at 368 of the existing 1,800 HDB carparks. This minimises the need for manual checks by wardens.
So, we will be seeing them more often nowadays… SO people, do prepare for more coupons and start tearing them…