Despite all the haze that is going around Singapore, McDonald Singapore has again mobilize the Cats to make Singaporean going crazy. Many people queue up in early morning just to get their hands on the kitty on the launches date. McDonald launches 6 fairy tales kitty with 1 that is specially for McDelivery only.
This is the second launch of Hello Kitty plush toy from McDonald Singapore. The first launch was way back at early of year 2000. McDonald Singapore launched six pairs of Hello Kitty with her boyfriend, Daniel, dressing in six different costumes. These pairs were made in Hong Kong factories with special permission from Sanrio. The quality was inferior to Sanrio products, but the price was very affordable.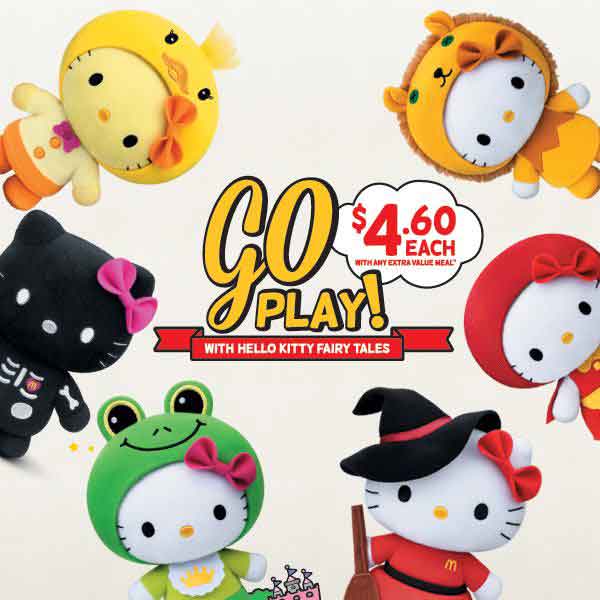 In 2000, this special serial of Hello Kitty promoted by McDonald became the most wanted thing in the new millennium. At the peak of its popularity, 300,000 Singaporeans or about 8% of the entire population at that time, including children, adults, and old people, jammed all 114 McDonald's outlets in Singapore round the clock. This craze turned this "fine city" into a "war zone". Ugly human dramas, such as fights, vandalism, jumping queue, quarrels, dumping unwanted burgers and trash, became the focus of mass media coverage.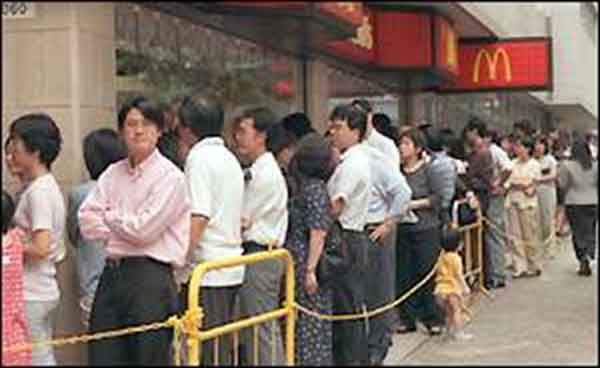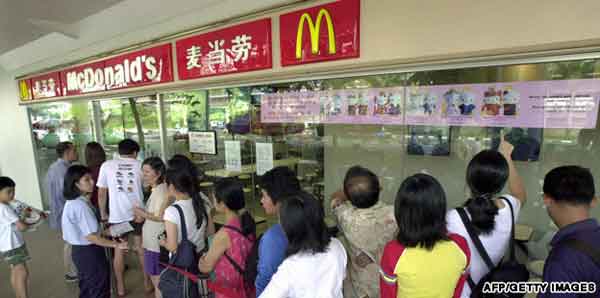 McDonald's was under fire for creating chaos. It was criticized by the Consumers' Association of Singapore and the Federation of Merchants' Association. Even the government showed its concern. Deputy Prime Minister Lee Hsien Loong said: "Once in a while is alright, but we should not get too carried away. Even if you want the Kitty, there is no need to fight fiercely to try and get one (Straits Times, February 2000)."
Only after the idea of coupon redemption stop the cat craze at 2000. McDonald decided that the final pair would not be sold in the first week of February. Instead anyone who ordered the set meal could get a coupon that could be redeemed for the pair in July 2000. The craze finally died down. This somehow stop the craze of people buying the set just for the toy and thus throwing the food away.