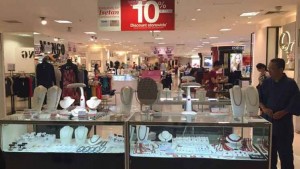 The department store operator's third straight quarter of red ink comes as Singapore retailers continue to be hit by rising costs and poor sales, with FJ Benjamin and Metro also recording losses earlier this month.
Isetan incurred a loss after tax of S$6.15 million in the three months ended September, more than double the loss of S$2.93 million in the same period a year ago. The loss for the third quarter was also higher than the loss of S$5.85 million reported for the second quarter. Sales for the three months was S$68.71 million, a drop of 14 per cent from a year ago.
Isetan said the ceasing of retail operations at Isetan Orchard at Wisma Atria at the end of March 2015 contributed to the lower sales.
"With the exception of Isetan Jurong East which is still experiencing growth in sales, the other stores had lower sales," it said in a statement.
Isetan's other stores are located at the junction of Scotts and Orchard Road, Katong, Serangoon Central and Tampines.
Singapore retailers have been hit by rising costs and poor sales. FJ Benjamin, whose brands include Gap and Guess, reported a net loss of S$5.47 million for the quarter earlier this week, while retailer and property developer Metro Holdings said its retail division recorded an operating loss of S$2.1 million.
"Moving forward, the slower economic growth may impact sales and the trading environment is expected to remain very competitive among retailers," Isetan said.