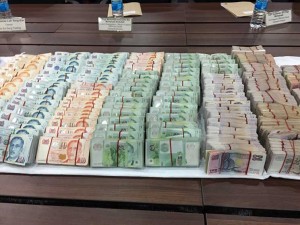 Two men were arrested on Tuesday at a hotel along Bayfront Avenue after they allegedly stole about S$500,000 from a safe located in a fruit stall at Pasir Panjang Wholesale Centre.
In a media release on Wednesday (Jan 6), the Singapore Police Force (SPF) said they caught the suspects at 10.30pm on Tuesday night, within 16 hours of the stall owner making a police report. The suspects who hold Vietnamese passports, had arrived in Singapore on Jan 1.
Police recovered about S$433,000 in cash on Tuesday night (Jan 5).
Cash amounting to about S$500,000 had been stolen from the safe. Investigations revealed that the suspects gained access to the stall by forcing open a ventilator opening on the roof top, said police.
SPF added that the safe appeared to have been cut open using mechanical tools, but officers have not recovered any tools used in the crime yet.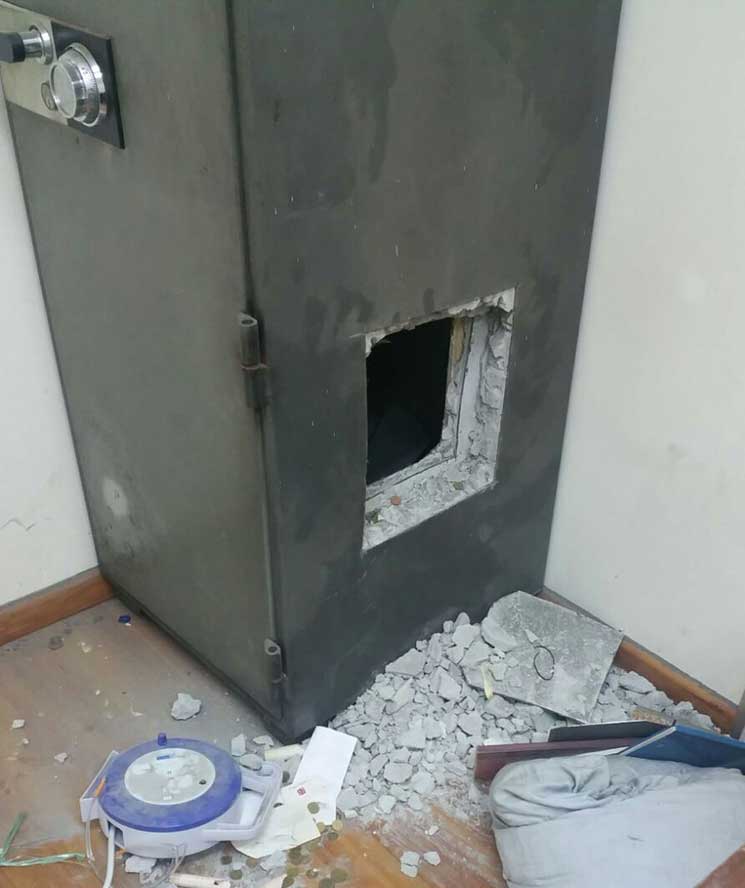 The safe that had been cut open.
Police recovered cash amounting to S$433,000, as well as some luxury goods believed to have been purchased by the suspects with the stolen cash on Tuesday night. The cash and goods were seized as case exhibits.
The 46-year-old stall owner told Channel 8 that he discovered that the safe had been broken into when he arrived at about 6am. Speaking in Mandarin, he explained that the cash in the safe was for bonuses for staff and for the store's suppliers for Chinese New Year. He added that the store has a CCTV camera, but that the hard disk for the camera was jammed and the repairman was overseas at the time.
Both suspects will be charged in court on Thursday. If convicted, they could be jailed up to 14 years.