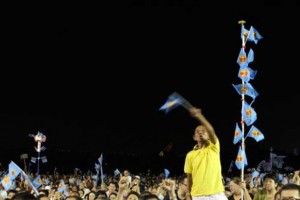 The Workers' Party (WP) held it first rally for the General Election on 2nd Sep 2015 at the field in front of Block 837 Hougang Central.
There was a total of 14 speakers including party chief Low Thia Khiang and chairperson Sylvia Lim. Others who spoke were: Aljunied incumbents Pritam Singh, Chen Show Mao and Faisal Manap, Hougang incumbent Png Eng Huat, Punggol East incumbent Lee Li Lian, East Coast candidates Gerald Giam and Daniel Goh, Marine Parade candidates Yee Jenn Jong and Dylan Ng, Fengshan candidate Dennis Tan, Sengkang West candidate Koh Choong Yong and Nee Soon candidate Cheryl Loh.
The crowd over at Hougang Central seem to be well behaved, seated orderly before the rally start.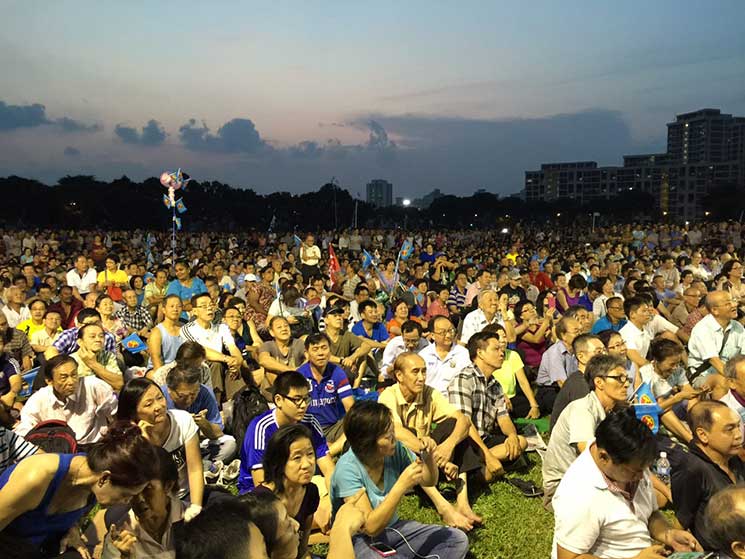 This is the photo taken on the 14th stories during the rally. Wow, feel the crowd, feel Hougang.