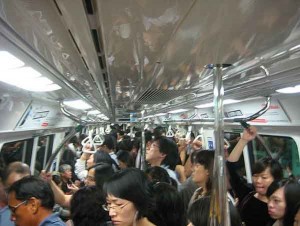 A 37-year-old man, believed to have taken an upskirt photo of a female commuter on an MRT train, was caught red-handed by a member of public.
Audit manager Lim Teck Wee, 32, had been on that train at about 9am on Tuesday, when he saw the suspect hold his mobile phone under the skirt of a 23-year-old woman standing in front of him.
Mr Lim alerted the victim, and followed the suspect when he got off the train. He alerted security officers at the station, who then handed the matter over to the police.
Upon the police's arrival, checks were conducted on the suspect and obscene photographs were found in his mobile phone. The suspect was placed under arrest and his mobile phone was seized.