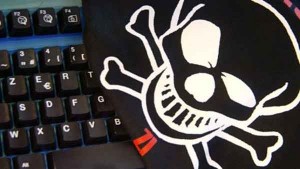 The website of Seletar Airport has become the latest to be hit by hackers – the second in three days.
At around 12.30pm on Sunday, the site showed a black and green background with an image in the middle resembling a skull wearing a hood.
It was back running less than 30 minutes later.
The Infocomm Development Authority (IDA) and Changi Airport Group, which manages Seletar Airport, could not respond to queries at press time.
On Friday, The Straits Times' website was hacked by someone claiming to be from the hacking collective, Anonymous.
The hacker, who went by the moniker "The Messiah", said the attack was prompted by a "misleading" report published on the paper's website about a YouTube video posted on Thursday, in which he threatened to attack the Singapore Government.
It is unknown who is behind the attack on Seletar Airport's website. "The Messiah" had previously claimed responsibility for the hacking of a few local sites this year, including those of the PAP Community Foundation, Ang Mo Kio Town Council and City Harvest Church co-founder Sun Ho.
Meanwhile, the police also said on Sunday that there were no investigations into the government sites that were down for "planned maintenance" the day after the attack on The Straits Times.
The IDA said on its Facebook page that maintenance on the 19 government sites – including those of the Social and Family Development and Transport ministries, the Singapore Police Force and PUB – took longer than expected because of technical difficulties.
The police said that "misreporting" in an earlier news article had led to the spread of the "inaccurate information" about investigations into the government sites' downtime.