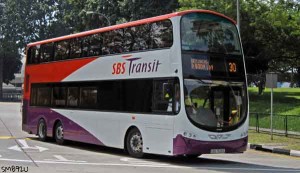 Contribute by Richard Tay
Singapore Bus Fare collection system had migrated from the Fare Card format to the Ez-link card format in 13Apr2002. The fares structures basically based on Fare-Stages travelled from one bus stop to another. The system fare-stages are then manually updated by the bus driver and this caused much errors in the fare charged due to inconsistencies.
At that time, the fare-stages were displayed against each bus service number on the number plate pole of the bus stop. Passengers just need to glance at it and verify it before tap-in of their Ez-link cards. If there's error, they can request the driver to correct it first.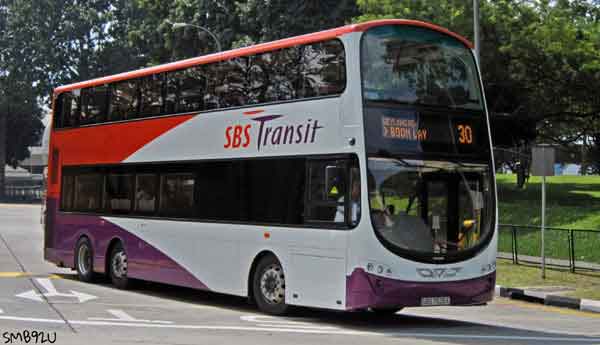 As the years went by, the fare-stages were replaced by fare-distances to enhance the accuracy of bus fares collection based on actual distance tabulated for the bus services. However, due to its dependency on the GPS (Global Positioning System), the system had intermittent nil update for distances travelled by the bus.
This resulted wrong and lower value fare-distances appear on display and passengers can be overcharged for bus fares when they alighted whenever the system got itself corrected again.
Adding to the problem of overcharging, LTA removed fares-related information from the bus stop bus services number pole as well as nil fare-distances of bus services that arrive at each bus stop. The value passengers see on Transitlink Information Boards are 'ZEROED' to reflect the starting and then the subsequent ending journey fare-distances related fares.
With these implementations, come also nil fare-distances information on official mobile Apps, like SBS Transit IRIS, LTA MyTransport, SMRT Connect and SG Bus. Only the unoffcial mobile App carries fare-distances of bus services, like iSilo Android/iOS format Singapore Bus Guide 19 March2013 and Android App Singapore Bus Guide. Being unoffcial, they had not got any endorsement from SBS Transit to publish the information. So far, there's no news of them getting banned from their publication yet.
I had approached LTA,Transitlink and SBS Transit for their explanation but received negative comment from them. LTA said there;s no need to provide the fare-distances information as passengers would not need to use them. Transitlink said they find it not feasible to provide the fare-distances. SBS Transit said they have to discuss with the various transport agencies, like PTC.
So, there you go….the so-called World Class Transport system!
We thanks Richard Tay for contributing this article to us.
Share this with your friends today!