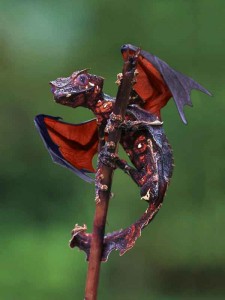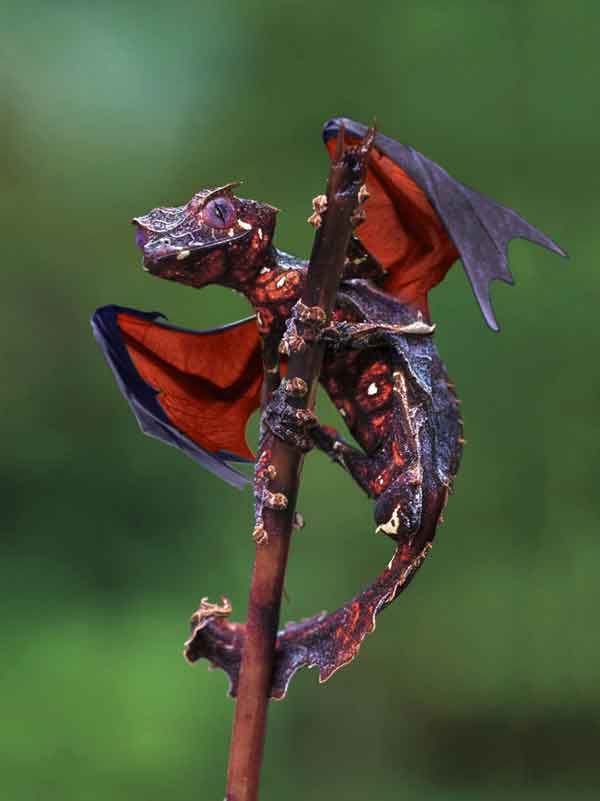 This is damn cool. Came across this image of a gecko that is so rare. Look at the purple and the red of the wings. And the name of this animal is so cool too, Satanic Leaf Tailed Gecko.
But, we believe we are not allow to have these rare as pets here in Singapore. Too bad, just enjoy it with photo then.
Share this with your friends.