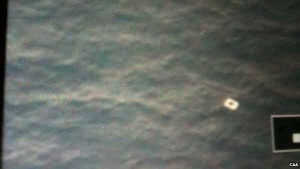 A Malaysia Airlines flight MH370 carrying 239 people bound for Beijing from Kuala Lumpur has lost contact with air traffic control on Saturday at 2:40 am local time. It was carrying 227 passengers, including two infants, and 12 crew members.
There were 14 different nationalities on the Boeing 777-200ER that mysteriously vanished south of Vietnam without sending a distress call. The vast majority – 153 people – were Chinese citizens, according to the passenger manifest published by the Malaysia Airlines.
153 Chinese
38 Malaysians
7 Indonesians
6 Australians
5 Indians
4 French
3 Americans
2 each from New Zealand, Ukraine and Canada
One each from Russia, Taiwan, Italy, Netherlands and Austria ( although both Italy and Austria deny any of their nationals were onboard)
Among them was a 19-member group of prominent artists, who were returning home after an exhibition in the Malaysian capital. Everyone in the group, led by Hou Bo, was "very famous in China", exhibition organiser Daniel Liau was quoted as saying by the Star newspaper. Some were the country's leading calligraphy artists, he added. Another eight Chinese nationals as well as 12 Malaysians were employees of America's Freescale Semiconductor company.
A multinational team searching for the missing Malaysia Airlines jet are investigating possible debris spotted in the sea off south Vietnam. Vietnamese navy planes have reported seeing what could be fragments from Flight MH370, which vanished almost two days ago with 239 people on board.
Officials said it was too dark to confirm the find overnight, but ships would look for the objects on Monday.
Focus is also on two passengers who were travelling on stolen passports. Among the many questions was how two passengers with fake European passports could have boarded the flight.
Over the past four years, I have travelled frequently through the same airport. As a Canadian passport holder I have to scan both index fingers before I enter the country but not when I leave. The biometric system was set up in 2011 to prevent foreigners from repeatedly coming in to work illegally and to curb human trafficking and wildlife smuggling.
Malaysian officials say they are working hard to answer questions. They have reminded people to avoid speculation, but it hasn't reassured distressed family members.
Malaysian military officials said on Sunday that the plane, a Boeing 777-200ER, may have turned back from its scheduled route shortly before vanishing from radar screens, further deepening the mystery surrounding its fate.
Relatives of the missing passengers have been told to prepare for the worst.