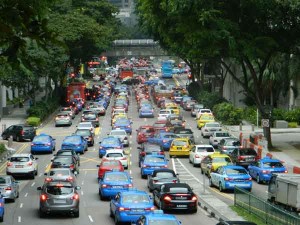 We are delighted that LTA is increasing the COE quota, but isn't it funny that they are increasing the cars COEs, but are cutting more bikes COEs? In the first place, their reason for cutting the quota was because there are too much cars on roads and causing traffic jams. But are bikes also holding up traffics now? We really pity those people that really need a cheap transport in Singapore for work, where they goes to a bike, but the spike in Bike COE is already hurting lots of riders in Singapore now. Hopefully LTA will really see this and look into it.
There will be 12,060 Certificates of Entitlement (COEs) for May to July 2014, said the Land Transport Authority (LTA).
A monthly quota of 4,019 has been set aside — a 32 per cent increase compared to the last three months of February to April 2014.
The biggest increase is for the Open Category E, which sees a 53.4 per cent jump with 586 COEs up for bidding each month.
Monthly COE quota for Category A, or small cars up to 1,600cc and 97KW, is set at 1,011, a 41 per cent increase over the last three months.
Monthly COE quota for Category B, or big cars up to 1,600cc and 97KW, is 966, a 37.8 per cent increase.
Monthly COE quota for Category C, or goods vehicles and buses, sees a 46.9 per cent increase, with 770 COEs.
There will be fewer COEs for Category D for motorcycles — at 686, which is a 4.58 per cent decrease in the monthly quota.
The next quota announcement for the bidding period of August to October 2014 will be made in July 2014.