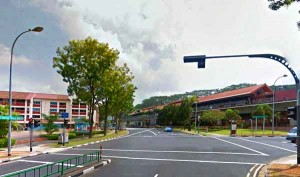 What do you guys think of the sentenced to four months jail and banned from driving for 10 years?
A 23-year-old woman who drove without a licence was sentenced to four months' jail for causing the death of an elderly pedestrian.
Candy Siow Pei Shan, a waitress, was also banned from driving for 10 years, The Straits Times (ST) reported.
Siow, who was driving her boyfriend's car on Feb 12, 2011, lost control of the vehicle at the junction of Bukit Batok East Avenue 3 and Avenue 4, the court heard today.
She was driving along Avenue 3 and attempted to make a right turn without stopping at the intersection.
She panicked when she saw an oncoming vehicle and her car veered to the left, mounted the kerb and hit 70-year-old Tan Son Seng, who was on the pedestrian walkway, ST reported.
Mr Tan was crushed between the car and a traffic light pole, and pronounced dead on the scene.
Before the accident which took place in the morning, Siow had also drunk a substantial amount of alcohol between 12am and 5am.
She had consumed brandy with her boyfriend at Club Axchange in Tanjong Pagar, and later brandy and beer at a club in the Esplanade.
According to ST, Assistant Public Prosecutor Raja Mohan said as Siow had failed her driving test 13 times, she would have known that she was not competent to drive, yet she still chose to do so.
Siow, who started sobbing when she was sentenced to jail, was also driving without insurance coverage at that time.