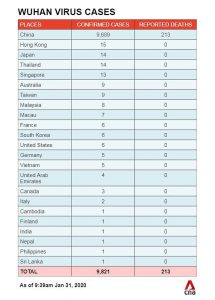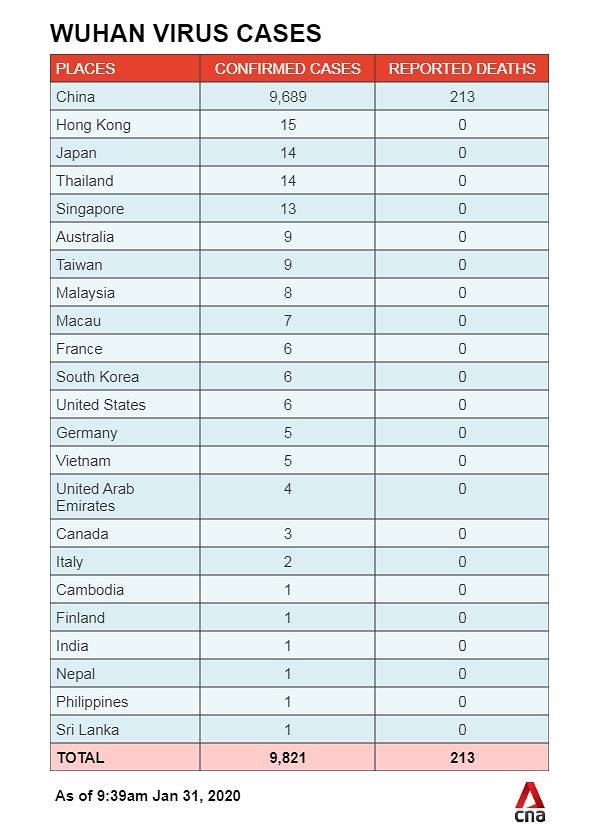 Singapore have 13 confirmed Wuhan virus cases on Thursday, 30th Jan 2020. Adding 3 more to previous 10 confirmed cases.
The 11th cases is a 31-year-old Chinese woman from Wuhan who arrived in Singapore on Jan 22. She was a travelling companion of the fourth confirmed case.
As data provided by MOH, she was a close contact of the fourth confirmed case and had been quarantined from 26th Jan 2020, adding that she developed symptoms on 27th Jan 2020 and tested positive for the virus at 11pm on Wednesday, 29th Jan 2020.
The 12th case is a 37-year-old Chinese woman from Wuhan who arrived in Singapore on 22nd Jan 2020 with her family. She also reported with no symptoms during her flight and reaching Singapore.
The woman developed symptoms on 26th Jan 2020 and took a taxi to Tan Tock Seng Hospital on Wednesday, 29th Jan 2020, before testing positive for the virus at about 11pm that same day. We hope the Taxi driver is fine thou.
MOH announced that she had stayed at Village Hotel Sentosa, Hotel 81 Princess at Lorong 12 Geylang and Home Suite View Hotel also at Lorong 12 Geylang, while she was in Singapore. She also indicated that she had visited Orchard Road and Geylang, and had traveled by taxi. Now we really hope all the drivers are wearing masks and are fine even thou, MOH said that the rish of infection from transient contact, such as on public transport or in public places, is assessed to be low. But it is better to be safe than sorry.
The 13th confirmed case is a 73-year-old Chinese woman from Wuhan, who arrived in Singapore with her family on 21st Jan 2020. She tested positive for the coronavirus at 2pm on Thursday.
All three new cases are currently warded in isolation rooms at the National Centre for Infectious Diseases (NCID) and in stable condition while the contact tracing for all the confirmed cases is ongoing.
MOH said it has identified a total of 170 close contacts, of whom 139 are still in Singapore, 135 have been contacted and are being quarantined or isolated. Efforts are ongoing to contact the remaining 4 contacts. We hope they are found soon and checked.
Good news is, for the 10 previously announced confirmed cases, none are critically ill. All of them are in stable condition and most are improving. We hope they recover well.
Authorities said that as of noon on Thursday, 164 of the suspected cases have tested negative for the virus. Test results for the remaining 49 are pending.
All of the 10 previously confirmed cases in Singapore were Chinese nationals from Wuhan, with the first case of the coronavirus confirmed on 23rd Jan 2020, about a month after the outbreak in Wuhan.
They include seven men and three women, aged between 35 and 66.
The patients are being treated at isolation wards at NCID, Singapore General Hospital and Sengkang General Hospital.
We encourage everyone to avoid crowded place if possible, and stay safe.