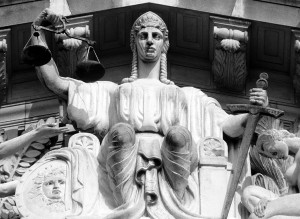 It took only a stare to stir Ashley Koh Hui Cong into launching two vicious nightclub attacks.
The 21-year-old construction worker and six friends set about their first victim "like a pack of wolves", a judge said yesterday as he jailed Koh for two years, reports the Straits Times.
Koh had bumped into his 25-year-old victim on the way to the restroom in Club Nexus at New Bridge Road.
Later, he saw the victim staring at him and walked over and punched him in the face. Six of his friends joined the assault, which was recorded by surveillance cameras early on Feb 16.
His victim escaped with bruises and abrasions to his head and face.
Three of his attackers were identified. Koh, full-time national serviceman Ann Hock Book, 24, and Ong Jun Jie, 23, who is jobless, were arrested and charged.
Ann and Ong are waiting for their cases to be heard.
While on bail, Koh got into another staring incident with a clubber at Zouk, who was punched twice in the face by Koh, breaking his nose.
Koh then shouted in Hokkien "my name is Ashley" before walking back into the club.
The 21-year-old victim went to the police after receiving treatment at Changi General Hospital.
District Judge Shaiffudin Saruwan told Koh: "You had the cheek of announcing your name after committing the offence. I really don't know what your problem is but frankly no decent human being would do what you did."
However, the judge spared Koh from caning because of his young age.
Koh had been jailed for a month in 2010 for being a member of an unlawful assembly and another month a year later for beating someone up.
Yesterday, he pleaded guilty to being part of an illegal assembly for the attack at Club Nexus and the punching incident at Zouk.
He told the court he had nothing to say in mitigation.
Just for the Club Nexus attack, he could have been jailed for up to seven years and caned.
Seriously, this is still happening in Singapore??? We really feel that these only happen 5 years back. This boy must be really living in the olden days then.