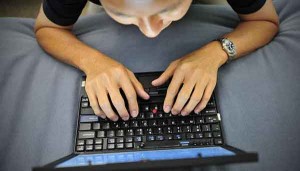 As SingTel and StarHub continue to wrangle over screening rights for the English Premier League (EPL), not everyone is waiting to see how it will pan out.
With the next season less than a month away, some fans are paying to stream matches online through a local Internet service provider (ISP).
Since last month, MyRepublic has been able to connect customers to United States-based video streaming site Fox Soccer 2Go using technology that tricks the site into thinking the customer is logging in from the US. This makes it the second ISP here, after ViewQwest, to link users to video streaming sites with restricted access.
This seem to be a good idea so less people will subscript to the big boys TV channels, and that may stop them from fighting between each other and transferring the amount they paid to end user like us.