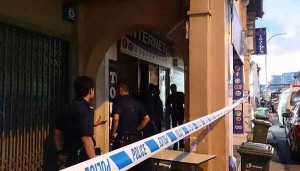 How can that be? They are professionals that should understand the danger on being electrocuted in their line. Maybe he just lack of rest and could not concentrate.
A worker who was sent to repair a faulty air-conditioning unit at a shophouse along Dunlop Street died after apparently being electrocuted on Friday evening.
The police were informed at about 6.30pm. When they arrived, they found the man, who was in his 20s, lying motionless on the upper level of the two-storey shophouse.
Paramedics pronounced him dead at the scene.
A travel agency, Sunshine Tours and Travel, and an Internet cafe operate in the shophouse.