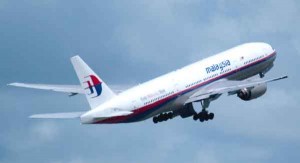 A number of big-name celebrities in China, including award-winning actress Zhang Ziyi, have hit out at Malaysia's handling of the search for Malaysia Airlines Flight MH370.
Several celebrities took to Weibo – a Shanghai-based Twitter-like microblogging service – to condemn Malaysia and urge a boycott of Malaysian products.
"The Malaysian government has offended the world! We are looking for the airplane but you are more concerned about timing.
"Malaysian government, today you have done wrong. You are wrong failing to take responsibility. You are wrong for prioritising political manoeuvres instead of respecting life. "You are wrong for failing to respect the universal.. quest for truth," wrote Zhang on March 25, 17 days MH370 went missing and a day after Prime Minister Najib Abdul Razak revealed that the plane went down in the Indian Ocean.
Among the 239 people on board MH370 were 152 Chinese nationals. One of them was Jo Kun, who was once Zhang's fight choreographer.
Actor Chen Kun, another famous Chinese celebrity, accused the Malaysian government and MAS of "clownish prevarication and lies", also on March 25. He added that he would boycott all Malaysian products and avoid coming to Malaysia indefinitely.
Some Chinese netizens have also urged a boycott of Malaysian artistes such as Fish Leong, Gary Chaw, Lee Sinje and Ah Niu, who are popular for their music and movies.
Bahau-born Leong, who is an expectant mother, drew scorn from Weibo users after uploading a photograph of three candles as a mark of respect for MH370 victims.
Numerous Chinese netizens responded by cursing her and her unborn child. The photograph has since been removed.
In an apparent attempt to stem the anger and distrust in China, Malaysian officials have also met the Chinese ambassador to Malaysia Huang Huikang to ask for the Chinese government to engage and help clarify the situation to the bereaved relatives and the public.
"Malaysia is working hard to try and make the briefings to the Chinese relatives in Beijing more productive," read a statement sent out by the Transport Ministry today.