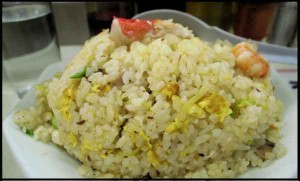 We seriously have no idea why did some Singaporean try to stop her from doing this? This lady is our Singapore pride somehow, at least she did her part in help. Seem like those people that criticised online needs to go out more to see if anyone needs helps, or anyone can help them out.
A woman, who has been cooking food for the needy, has been criticised online, with one netizen even calling for her arrest. Rachel Lim Yan Xuan, a 34 year-old dance instructor, has been preparing meals and distributing them for free to people begging or selling tissues on the streets of Geylang and outside a temple at Waterloo Street.
According to Lianhe Wanbao, she received flak from netizens after posting photographs of her good deeds on her Facebook account and was forced to stop after her third food distribution two weeks ago. She said: "Someone threatened me, saying that as I do not have an AVA licence to cook from home for public distribution, and that as giving the food to the poor is [supposedly] illegal, I may end up in jail."
Ms Lim has been engaged in other charitable works in the past, and decided to start her own soup kitchen as she felt sad seeing the elderly forced to earn a meager living. "I saw an uncle lose a leg," she told Lianhe Wanbao. "He has now lost both legs and has to sit in a wheel chair. It is unbearable. These people are quite old, but they are forced to earn a living rain or shine. Some of them are so poor they can only eat bread. That's why I decided to help them."
With help from her friends, she prepared 50 meals, which cost her $150. "The first time we prepared the food, we worked from 8pm to 10am the next morning. It was very tiring," she recalls.
Those who received their free meals from Ms Lim thanked her for her kindness, with some so moved by the act that they cried. Through word of mouth, more people contacted Ms Lim to offer their help. For the last round of meal distribution, for instance, people contributed food and fruits for the meal boxes, reported the Chinese daily.
Being forced to stop giving out free meals has sparked an online war between Ms Lim's friends and those who criticised her. Once netizen even said that the elderly are doing just fine and do not need her help. Ms Lim said that her overseas friends were startled when they saw the comments. "They wondered why a developed country like Singapore would have such unreasonable people," she said in her interview with Lianhe Wanbao. Some of the netizens who made scorching comments have since removed their posts from Ms Lim's Facebook account. "I only wanted to help people, why did they criticise me and say what I did was wrong?" she protests.