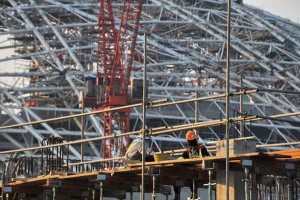 Two Bangladeshi workers fell to their deaths at a construction site near Ayer Rajah Avenue on Wednesday.
The Singapore Civil Defence Force (SCDF) said they received a call for assistance at 12:46pm.
Two males in their 20s were pronounced dead at the scene by paramedics.
According to a spokesperson from the Manpower Ministry (MOM), an accident had occurred at the scene and its officers were on-site to investigate the incident.
The ministry said preliminary findings showed the two workers, both Bangladeshi nationals, had fallen from the 7th storey of a building under construction.
Investigations are ongoing.
MOM has also instructed the occupier of the construction site to stop all work involving lifting operations.