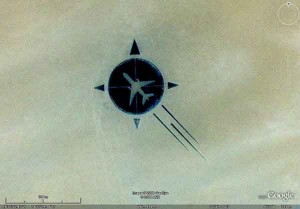 A 200ft memorial created for victims of a 1989 plane crash in the Sahara Desert can now be seen on Google Earth and Google Maps.
It was made in 2007 by Les Familles de l'Attentat du DC-10 d'UTA, an association of the 170 victims' families along with the help of local inhabitants.
Here are the coordinates: 16° 51′ 52.87″, 11° 57′ 14.18″
Search the above coordinate in Google Earth or Google Map in Satellite view.
The memorial is one of the world's most inaccessible places, but will now be seen by the world. It was created using dark stones which were transported more than 70miles across the desert for the memorial which took two months to build in May and June 2007.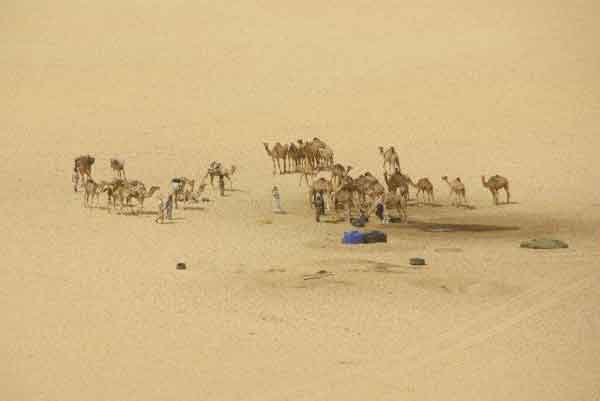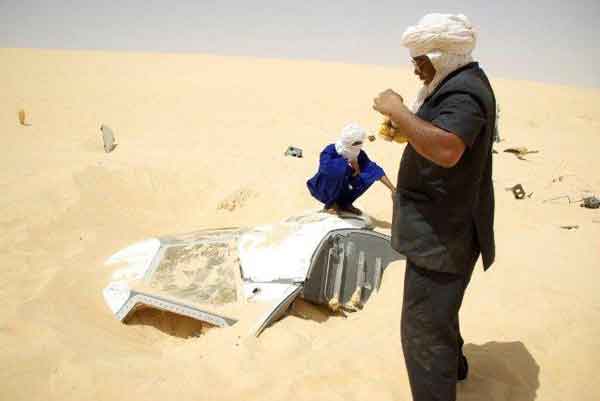 The stones were used to create a 200ft diameter circle with one hundred and seventy broken mirrors placed around the memorial to represent each victim of the crash.
It is held up by the starboard wing of the aircraft which was transported from 10 miles away after being dug up and emptied of sand.
The memorial commemorates the 155 passengers and 15 crew who died when the UTA Flight 772, which was flying from Brazzaville in the Republic of Congo to Paris CDG Airport in France, crashed on September 19, 1989.
A bomb went off in the luggage tank killing everyone on board including Bonnie Barnes Pugh, wife of the U.S. Ambassador to Chad, and evidence later traced the bomb back to Libya.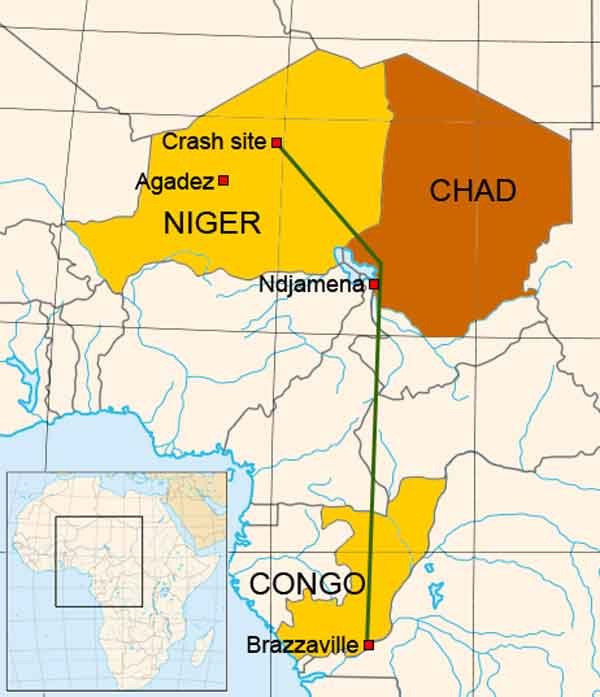 One of the alleged terrorists, a Congolese opposition figure, confessed which led to charges being brought against six Libyans. They were put on trial in 1999 in the Paris Assize Court but because Gaddafi would not allow their extradition to France, the six were tried in absentia and were convicted.
The alleged motive was one of revenge against the French government for supporting Chad in a border dispute with Libya.
It became known as the forgotten flight but was commemorated 18 years later by the stone memorial in the desert which was partly funded by compensation worth £106million, paid out by the Libyan government.
Below are more images.