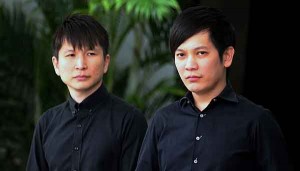 Sigh, why why?
Popular restaurant group Paradise used over $640,000 worth of gas – without paying a cent, a court heard in a trial that began yesterday. It did this by tampering with gas meters at many of its outlets here, alleged prosecuting counsel for the Energy Market Authority (EMA).
Founded by award-winning restaurateur Eldwin Chua, the Paradise group and 11 of its subsidiaries face 25 counts of tampering, and eight for dishonestly consuming gas supplied by City Gas.
The alleged offences were discovered between March and May 2012 and involved 24 restaurants.
In its opening statement for EMA, the prosecution said investigations had found that the lead seal of the bypass valve clamps at the outlets involved had been found missing. In addition, other acts of tampering had been found, including the replacement of bypass valve clamp locks with ones which SP PowerGrid could not open with its master key.
A gas meter installation essentially comprises the meter, an inlet and outlet control valve, and a bypass valve. Only the first two valves are usually left open, with the third closed. The bypass valve is opened only when the meter is faulty and needs maintenance, to allow for uninterrupted gas flow.
The prosecution believes that the bypass valves in eight outlets involved were tampered with and in the "open" position, thus allowing gas to flow into their respective kitchens without being registered by the gas meter.
Investigations were sparked after a City Gas technician visited the premises of Taste Paradise in Ion shopping mall on March 23, 2012 to check on an "abnormally low" gas consumption pattern.
His inspection showed that gas continued to flow, and cooking activities continued, even though the inlet and outlet valves were closed, the prosecuting counsel said.
Five days later, a further inspection by SP PowerGrid, which manages high-, medium- and low-pressure gas pipes here, showed the bypass valve was open. This led to further inspections, which uncovered the other alleged offences.
The alleged tampering compromised accuracy and caused gas losses of 3,039,570.09 kilowatt hours – amounting to $640,313.25 in value – to gas supplier City Gas.
Of the 24 restaurants, 13 were Paradise Inn eateries, four came under Kung Fu Paradise, two were Seafood Paradise outlets, and one each came from Paradise Group Holdings, Paradise Dynasty, Paradise Pavilion, Taste Paradise and Canton Paradise.
They include outlets in Changi Airport, Suntec, Marina Boulevard, Orchard Road, East Coast Road and Jurong East Central.
Known for both fine-dining and casual Chinese eateries, with restaurants across Asia, the Paradise group started from humble beginnings as a zi char stall in an industrial estate.
Mr Chua was voted Entrepreneur of the Year in 2011, while his Paradise group was the overall winner in the Promising Brands category at the Singapore Prestige Brand Awards.
The penalty for altering and tampering with a gas meter is a fine of up to $10,000 and a jail term of up to a year.
Dishonest use of gas could be punished with a fine of up to $50,000 and up to five years in jail.