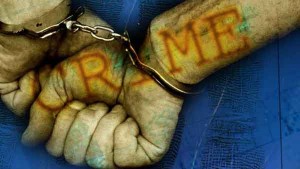 A full-time national serviceman who stabbed four women in separate attacks, leaving one dead, was sentenced to life imprisonment by the High Court on Thursday. Soh Wee Kian, 23, had pleaded guilty on Tuesday to culpable homicide not amounting to murder and to another charge of voluntarily causing grievous hurt by a dangerous weapon. The remaining two charges were taken into consideration during sentencing.
Soh had initially been accused of murdering mother-of-two Hoe Hong Lin, 32, at Mandai Tekong Park at Woodlands Drive 50 on 22 September 2010. However the prosecution indicated two weeks ago that it would reduce the murder charge that Soh was facing to one of culpable homicide if he pleaded guilty.
Soh also pleaded guilty to stabbing 28-year-old How Poh Ling several times with a knife on 26 May 2010, leaving her with psychological trauma. Soh was arrested on 14 October 2010 while serving detention for being absent without official leave from National Service.
Soh's lawyer, Mr Thangavelu, told the court that Soh was suffering from adjustment disorder with depressed mood when he committed the offences. He said Soh was highly remorseful and regretted what he had done, and apologised to Mdm Hoe's family as well as to the three victims.
In meting out the sentence, Justice Choo Han Teck said a lengthy period of imprisonment was "most appropriate" for the sake of the public and for Soh's own good. Soh remained expressionless throughout the hearing. His family was given a few minutes to speak with him after he was sentenced.