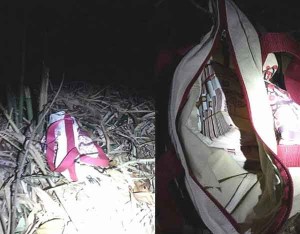 Two Singaporeans were charged in court on Friday morning for kidnapping the mother of the CEO of local supermarket chain Sheng Siong.
Heng Cheng Boon, 50, and Lee Sze Yong, 41, are allegedly behind the kidnap-and-ransom attempt, and had initially demanded for S$20 million for the safe return of 79-year-old Madam Ng Lai Poh.
Both kidnappers, who face a sentence of life imprisonment or death, will be held in remand at Police Cantonment Complex for further investigation.
Madam Ng, the mother of Sheng Siong boss Lim Hock Chee, 52, was walking by the roadside near Block 631 Hougang Avenue 8 when she was seized by the two men, who then asked for a ransom.
Lim, who is according to Forbes worth at least $655 million, then reportedly negotiated a reduced sum of $2 million. Reports in local media say the younger of the two suspects, who are not related, is an odd-job labourer, while the other man is a credit card promoter.
Lim had left the cash in a bag for the kidnappers in Sembawang Park around midnight on Wednesday. It was recovered by police when they arrested the two men separately in Hougang and Ang Mo Kio just after midnight on Thursday.
His mother was subsequently released at a bus stop near Seletar West camp in the wee hours of Thursday morning, said police, who noted that she was released unhurt, even as they raced to solve the case given her age and medical condition.
"My mother is a very fit and healthy woman, and she's been walking back and forth from the market every day for more than 10 years now," he said in Mandarin. "She would go out in the morning, meet her friends and come back around lunchtime, and there were never any problems."
He said he, his wife and his four children live with his mother in a terrace house near Hougang Avenue 8, which she inherited from his deceased father. His siblings live nearby too.
"We're all extremely relieved and happy that she's home safe," he added, saying he now wants to leave the case and its investigation to the police.
In an earlier media interview, he said she had visited the hospital for a check-up, and is now safe at home. He reportedly also said that the kidnappers did not beat her or shout at her, but tricked her by telling her that Lim had fallen down and needed to see her.
Lim also said he will not allow his mother to go to the market by herself anymore.
Lim, who is also the founder of Sheng Siong, the third-largest chain of supermarkets here, is listed as Singapore's 35th richest man, according to Forbes. He grew his business from a humble pork stall, which he wound up in 1985.
The listed chain has seen the value of its shares more than double since its IPO on Singapore's stock exchange in 2011, and now even runs television variety programmes on Channel 8 and Suria.
Of the three past substantial kidnapping cases that involved a ransom, police said all the perpetrators were jailed for life. Police have reportedly warned that the men are liable to either death or life imprisonment.
On his Facebook page, PM Lee also congratulated the police force on a "great job" in catching the kidnappers so quickly, adding that kidnapping is a very serious crime.
"The punishment is life imprisonment or death. We will deal with the perpetrators to the full extent of the law", he wrote.