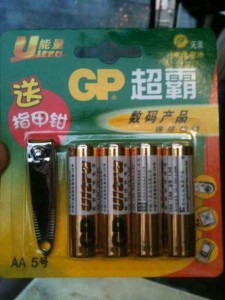 I assume this is sold in China. In case you do not understand mandarin, when you purchase 4 x AA batteries here, you get a fingernail cutter for free.
It took me a long time to think where are the connections between the purchase and the gift, and the answer is… NOTHING, there are totally no connections at all from the purchase and the free gift here. Hahaha!
Luckily, we don't really see these in Singapore, hopefully not in near future.
Do share this page to more readers!