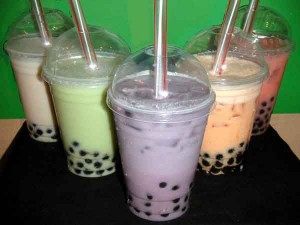 Taiwan has been hit with its very own food scandal, one that strikes at the heart of something many hold dear: bubble tea. Tapioca bubbles used in the tea have been found to be contaminated with maleic acid.
Maleic acid can cause kidney failure in large doses. The food additive has been found in over 312 tons of confiscated starch, affecting everything from bubble tea to glutinous dumplings, and is believed to have been exported.
Both Malaysia and Singapore have declared a ban on certain food items that come from Taiwan. Taiwan had a similar scandal in 2011 when 244 companies were found to have produced food with plasticizer, a carcinogen, added in.
Though at the time the government pledged to amend the Act Governing Food Sanitation, the law has remain unchanged. Taiwan Premier Jiang Yi-huah pledged on May 30 to expedite the government's effort to revise the country's food sanitation law.
Anyone knows any of the food that were ban that contains the Maleic Acid? Share it so everyone will know.