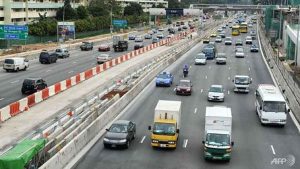 After announcing the increase fee for Parking, what is next? Yes, you guess it right, lower of COE Quota.
The total Certificate of Entitlement (COE) quota for August to October 2016 will be 25,843, a 10.6 per cent decrease from the quota of 28,908 for May to July.
There will be a decrease of COEs across all vehicle categories, according to the Land Transport Authority (LTA) in a press release on Tuesday (Jul 12).
In Category A, which is for cars up to 1,600cc and maximum power output not exceeding 97kW, there will be a monthly quota of 4,016, down from the previous quarter's 4,433.
Category B, which is for cars above 1,600cc or maximum power output above 97kW, will see a monthly quota of 2,672 COEs, compared to 2,924 in the previous quarter.
As for Category C, which is for Goods vehicles and buses, the number of monthly COEs is at 350, down from the previous quarter's 456.
In Category D, which is for motorcycles, the monthly COE quota is 718, compared to the previous quarter's 794.
Category E – also known as the Open Category – will see a monthly quota of 857 COEs, compared to 1,027 in the previous quarter.
The release stated that the COE quota consists of three components: The provision for the 0.25 per cent per annum vehicle growth was based on the vehicle population as at Dec 31 last year; the replacement COEs from vehicles deregistered over the preceding three-month period of April to June 2016; and adjustments for changes in the taxi population, replacement of commercial vehicles under the Early Turnover Scheme and expired COEs.
The next quota announcement for the bidding period of November 2016 to January 2017 will be made in October, LTA said.